Sony has announced a new line of gaming gear, called "Inzone", which it says is aimed primarily at PC gamers.
Unveiled at a media event on Tuesday, the Inzone line includes several monitors and gaming headsets. Although Sony describes Inzone as a "brand for PC gamers", the first announced gear is also compatible with PlayStation 5 and, presumably , along with other consoles.
Aesthetically, the monitors and headsets are also designed to blend in with the PS5, according to Sony.
Sony's flagship Inzone M9 monitor, which will be released this summer for $899 / £999, offers 4K resolution with HDR, 144Hz refresh rate and variable refresh rate technology. The cheaper M3 ($529 and coming later this year) offers 1080p resolution at 240Hz.
Introducing Sony's INZONE products
For PlayStation 5 users, the M9 monitor provides Auto HDR Tone Mapping, which allows consoles to automatically optimize HDR settings, and it will automatically switch to Cinema Mode when watching movies and Game Mode when playing games. games.
Headphones range from $299 to $99, with the top-end H9 offering noise cancellation, 360° spatial sound, and 32-hour battery life. The $229 H7 lacks noise cancellation but extends battery life to 40 hours, while the cheapest H3 is wired.
H9 and H7 include on-screen indication on PS5, come with game and chat balance, and work with Tempest 3D AudioTech.
Full specifications of the Inzone range can be found on Sony's website.
Speaking to The Washington Post, Sony's president of home entertainment products, Kazuo Kii, acknowledged that the company is lagging behind in the PC gaming market and hopes to win over consumers with its high-end products.
"We're not saying we're not focusing on PS5 users. But because we're latecomers in monitors and headphones for [the] gaming segment, we think we have a chance to catch up," Kii said. "I think if the best players from the best companies say 'Oh, Sony's Inzone is awesome', we can make up for it."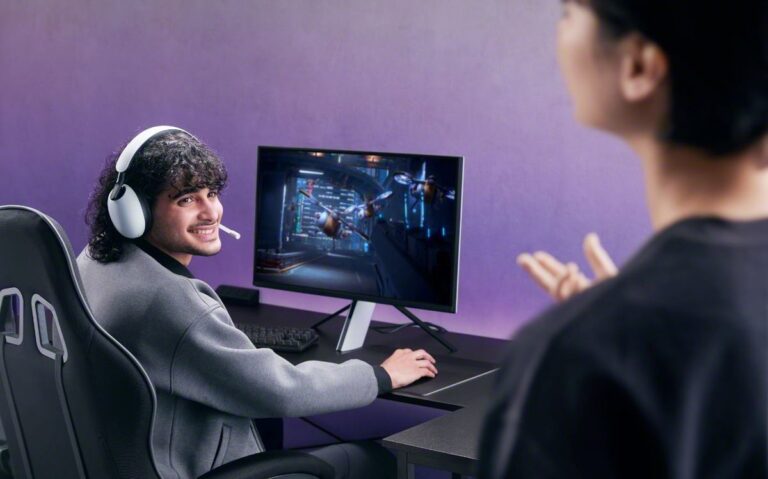 The launch of PC gaming gear is another signal that Sony is serious about expanding into the PC gaming space.
PlayStation boss Jim Ryan told a business briefing last month that Sony expects half of its annual releases to be on PC and mobile by 2025.
Sony's first modern PC ports were Horizon Zero Dawn in August 2020, Days Gone last May, and God of War earlier this year. Uncharted 4 and Spider-Man will also make the jump to the PC year.
Jim Ryan previously confirmed that PlayStation will be bringing "a whole slate" of games to PC.