Sony wants its new InZone line of gaming gear to be to eSports gamers what Nike is to professional athletes, an official with the initiative has said.
Parent PlayStation announced its InZone lineup last month. The line includes several monitors and headsets primarily aimed at hardcore PC gamers, but which can also be used for the PS5 and other consoles.
Sony has already partnered with Riot Games to use InZone gear during its Valorant Champions Tour, as well as the Evo fighting game tournament.
Speaking in a new interview with Nikkei, Executive Vice President Kazuo Kii said Sony's track record as a TV company gives it an edge in the PC market, where most monitors are created by manufacturers. of pc.
Sony showcase of INZONE products
"There is no dominant leader among established producers yet," he said. "The situation resembles a landscape of warring states. This represents an opportunity for Sony.
"Many existing producers have their origins in PC manufacturing. Because monitors are designed to display data, there are issues to overcome with vividness and contrast.
"Sony is unique in that we come from a background in making televisions. We are proud of our image technology. We look forward to showing customers our immersive experience and realism.
Although InZone products are compatible with the PS5, Kii reiterated that the line "targets hardcore PC gamers, not PlayStation users."
"We're going to start at the top and learn what the best esports players want," he said. "The vision we have in mind is of Mizuno and Nike providing shoes for athletes. You can win cash prizes in eSports. If a monitor's response time lags slightly, you lose. Sony products will not let those engaged in these grueling battles down.
Sony's flagship Inzone M9 monitor will be released this summer for $899 / £999, offering 4K resolution with HDR, 144Hz refresh rate and variable refresh rate technology. The cheaper M3 ($529 and coming later this year) offers 1080p resolution at 240Hz.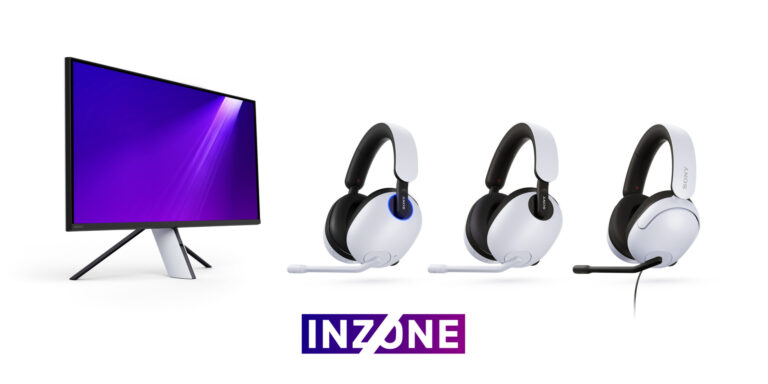 For PlayStation 5 users, the M9 monitor provides Auto HDR Tone Mapping, which allows consoles to automatically optimize HDR settings, and it will automatically switch to Cinema Mode when watching movies and Game Mode when playing games. games.
Headphones range from $299 to $99, with the top-end H9 offering noise cancellation, 360° spatial sound, and 32-hour battery life. The $229 H7 lacks noise cancellation but extends battery life to 40 hours, while the cheapest H3 is wired.
The launch of PC gaming gear is another signal that Sony is serious about expanding into the PC gaming space.
PlayStation boss Jim Ryan told a business briefing last month that Sony expects half of its annual releases to be on PC and mobile by 2025.